Steve Goldman, CCIM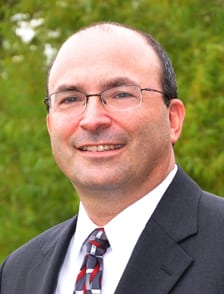 ACHIEVEMENTS & AFFILIATIONS
Founder, Principal Broker, Goldman Partners Realty, LLC
2013 CoStar Power Broker as a Top Sales Firm in the Knoxville Market
The three agents at Goldman Partners Realty have brokered over 300 apartment properties in their careers.
2007 President CCIM (Certified Commercial Investment Member), East Tennessee Chapter
Member Apartment Association of Greater Knoxville (AAGK)
Member of Knoxville Area Association of Realtors (KAAR)
LoopNet Premium Member
Leadership Union County – Founding board member and former facilitator
Founding board member of Goldman Philanthropic Partnerships, a 501c(3) charity, which searches for cures for catastrophic diseases. www.goldmanpartnerships.org
PROFESSIONAL PHILOSOPHY
Go the extra mile – it's never crowded there.
PROFESSIONAL EXPERIENCE
Steve Goldman, CCIM, launched Goldman Partners Realty, LLC in 2012. Goldman Partners Realty is a real estate investment specialty firm which specializes in the real estate brokerage of income investment real estate, especially multifamily and apartment properties and single-tenant net leased retail properties.
What sets Steve apart is his "complete package" approach which combines creativity, effective research and data organization with proactive marketing and client communication. Steve is client-oriented, goal-driven and consistently maintains a strong work ethic. Clients enjoy a complete professional with Steve going the extra mile, whether it is marketing a property or assisting with property management or banking relationships. In addition, he will offer suggestions and opinions as each situation warrants.
His multifamily practice includes the development and maintenance of an extensive proprietary database of Tennessee apartment properties. The database has over 12,000 contacts including apartment owners and other buyers along with their acquisition criteria for matching up to new property opportunities.
Representative transactions include:
Disposition of numerous bank REO properties;
Identified and represented buyer for 248-unit class B apartment complex. $11,525,000 cash transaction;
Buy-side brokerage of 79-unit class C apartment complex and related short sale;
Listing and sale of a 100-unit Affordable (HAP) community in Oak Ridge, TN;
Brokerage for a now completed 250+ unit development financed under a HUD 221(d)4 loan;
Completion of numerous site finding assignments including multifamily and several sites for NAPA Auto Parts (Genuine Parts Company) for both build-to-suit and leased sites. This included the development and sale of Knoxville s first prototype NAPA Auto Parts stores;
Listing and sale of the historic commercial properties of Knoxville Preservationist, Kristopher Kendrick. This has included the Hotel St. Oliver on Market Square, the former Lord Lindsey night club, the former Manhattans nightclub, Patrick Sullivan's Steakhouse & Saloon and Marthalynn Apartments;
Brokerage of five new-construction Family Dollar Centers in Ohio, Virginia and Tennessee;
Listing and sale of the former North American headquarters for Philips Consumer Products, a 221,000 sf office/research campus on 26 acres;
Brokerage of a 40-acre mobile home park in Union County, TN.
Goldman served on the TAR (Tennessee Association of Realtors) Commercial Forms Committee 2010-2011. He was 2007 President of the East Tennessee Chapter of CCIM, serving his third year on the board. Steve also served two years on the Commercial Investment Division committee of the Knoxville Area Association of REALTORS®.
Prior to starting Goldman Partners Realty, Steve was a broker with NAI Knoxville for three years and five years with Coldwell Banker Commercial Wallace & Wallace.
Before entering real estate, Steve was President and stockholder of Tennessee wall décor manufacturer Marlock, Inc. from 1988 through 2003, when he sold the company. It was one of the largest employers in the Union County, Tennessee, with over 100 employees. It manufactured typically 24/5 at the Tennessee plant and also outsourced from Mexico and India. Products were sold and shipped world-wide. Steve s hands-on experiences over this 15-year period have proven invaluable in his commercial real estate practice. These included the successful remediation of existing environmental issues; the insurance and operational recovery from a million-dollar fire loss, acquisition and relocation of two companies and eventually the marketing and sale of the entire business.
CONTACT STEVE GOLDMAN
Steve Goldman, CCIM
President/Principal Broker
Office (865) 247-7809 x101
sgoldman@gprknoxville.com
vCard